- Mini / Christmas PR stunt -
One day after Christmas we placed all over the city MINI boxes on the streets with a big 99 Euro price-tag on it.
The results: The video was viewed 100k times in just six days on Youtube.
Plus the box appeared on all the leading car blogs worldwide. What's more important, the campaign was featured in magazines and received outstanding reviews on numerous trendwatching blogs.
Sales figures: We achieved a 240% increase in the number of test drives in Januari 2010 compared to Januari 2009. 
Car sales rose by 73%.
AWARDS:
• 2 x Silver Cannes Lion (outdoor + promo & activation)
• 3 x Gold World Medal New York Festivals (Outdoor + Avant-Garde + Art & Technique)
• 2 x Bronze Eurobest (Promo & Activation+ Outdoor)
• Gold Pencil at The One Show
• Silver World Medal New York Festival (Collateral)
• Silver Clio (Innovative)
• Gold Medal Festival of Montreux (Ambient Media)
• Finalist Festival of Montreux (Mixed Media
• Silver Cresta Award (Ambient media)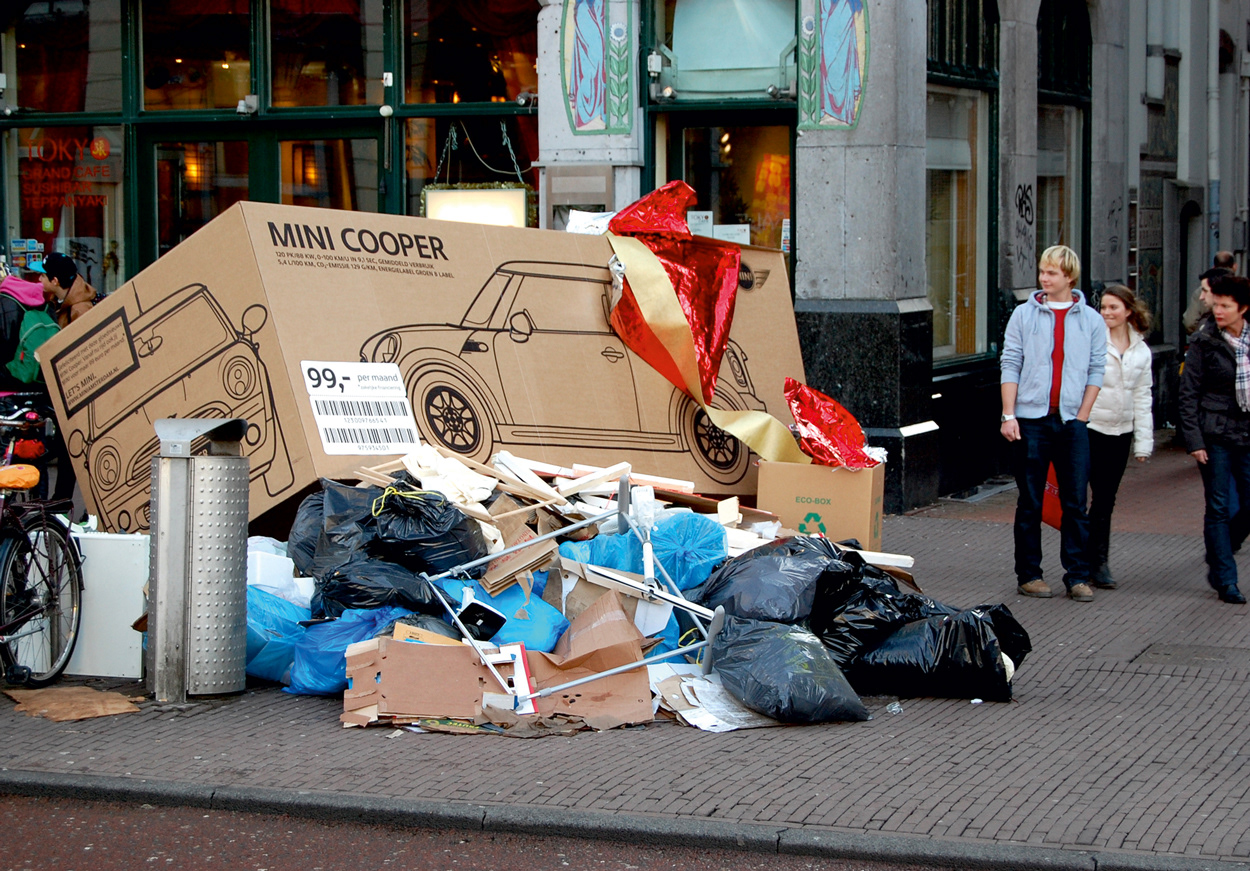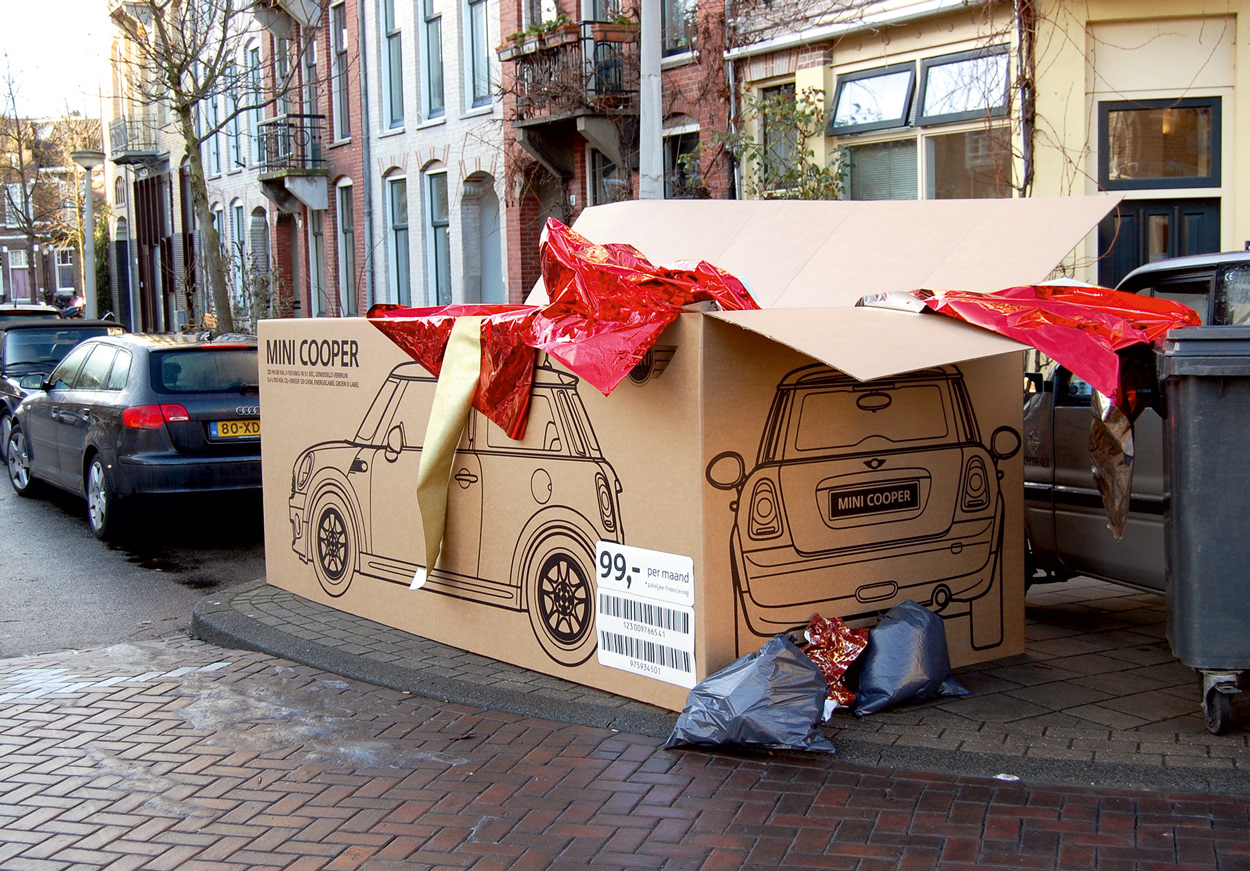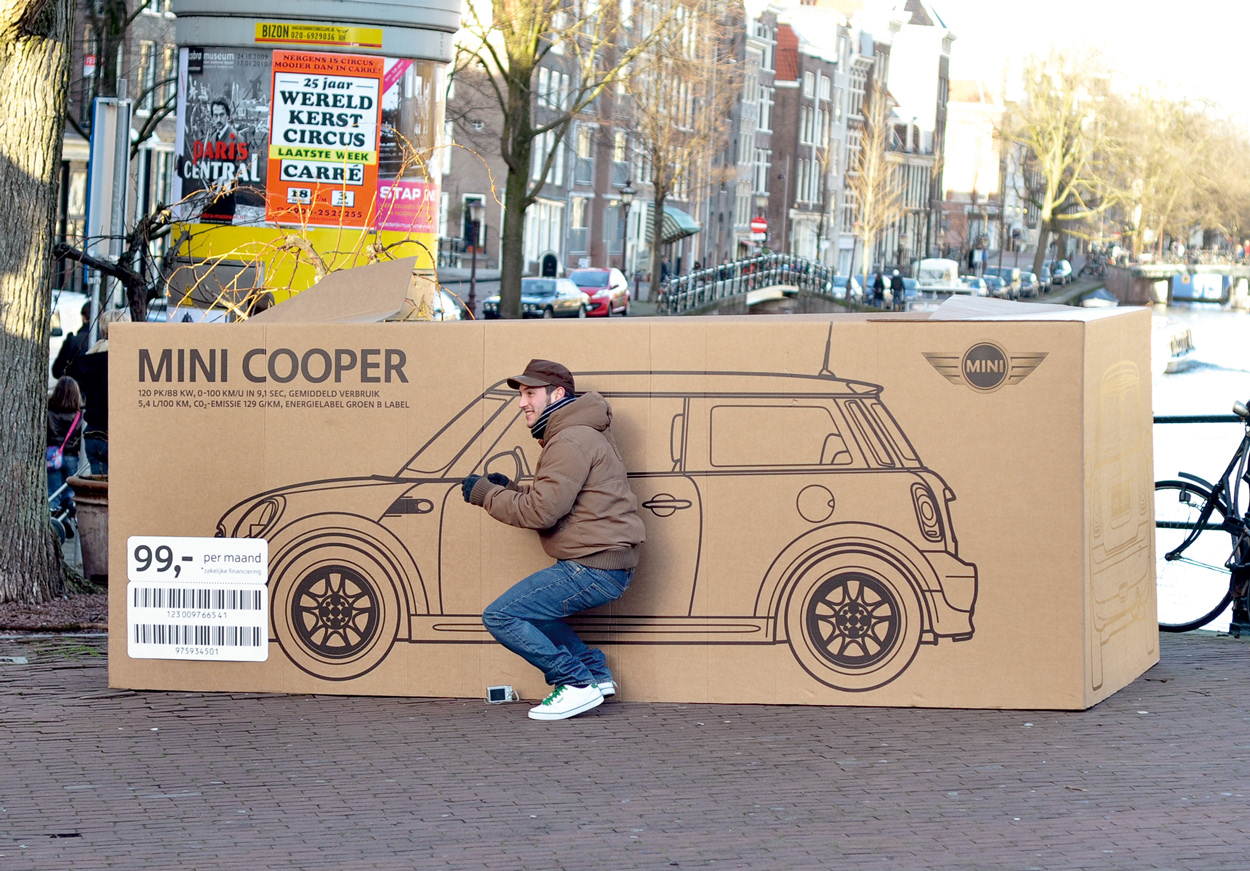 credits: Martijn van der Werf , Thijs de Boer (C.D.) & Thomas Reinhold, Thom van Rijckevorsel