- Ministerie van Defensie / Infantry -
To boost the brand awareness for The Infantry unit of the Dutch Army we asked rapper Kraantje Pappie and producers Nightwatch to update the 65 year old song of  The Infantry. They came up withe the song "Werkveld". We also made a video with the song. (800k views on YT, 2018)

Kraantje and his label were heavily involved during the first weeks of the campaign. He was featured in a trailer and 'making of' clip he posted. Behind the scenes pictures were posted on his Instagram (200k) and Kraantje tweeted about the cooperation.

After the launch of the song, TV ads and the online campaign was added. Both Kraantjes fans as the members of the Infantry embraced this new anthem and new applicants found their way to the employer branding website.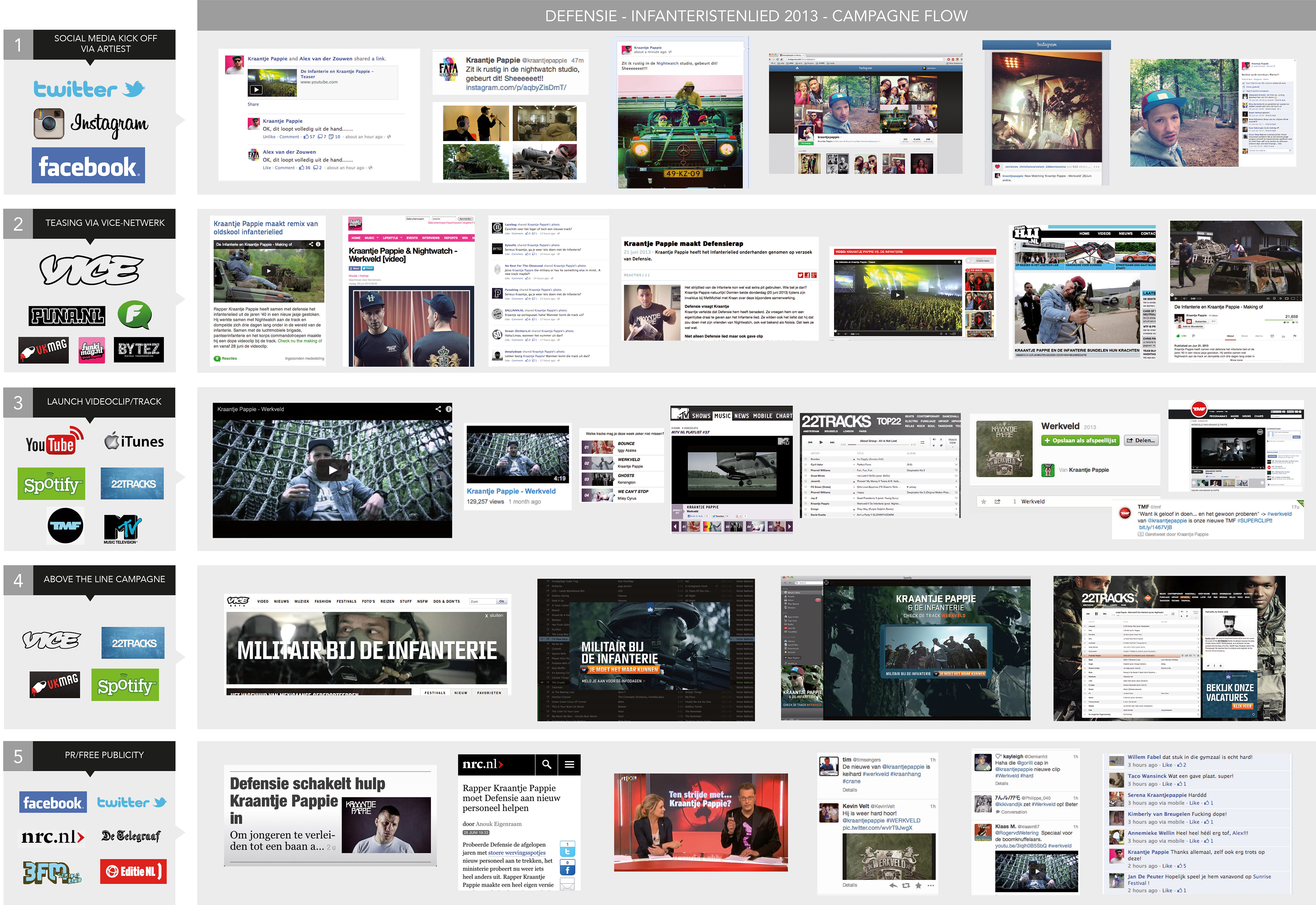 Collaboration with: Cyril Chermin/ Steam (Concept), Sil van der Woerd (Director), Daniël Bouquet (DOP),
Kraantje Pappie, Nightwatch/Noisia and NFI (Production) and Vice Magazine (teaser & making of video).