- Ministerie van Defensie / Armed Forces -
The objective of the assignment was to recruit for The Royal Netherlands Navy,  The 11th Airmobile Brigade 
and The Military Engineers combined. And to realize conversion.​​​​​​​
IDEA: W
e created a 5 minute Interactive 360º VR movie which tells you at the end exactly which of the 3 disciplines you liked most.
STORY: 
The main objective of this joint military operation is to secure and clear a suspected terrorist IED Facility.
It captures some of the most exhilarating experiences that new recruits can have. Three combat units work together on one mission.  
This yielded three synchronous films in 360º on the same mission, but always from a different angle and perspective you can choose from during the film. Each of these combat views was built in to one website that allowed the potential recruit to choose their experience, switch perspective and then feel what it was like to be there.
That's how you discover which unit suits you best:  
CHOOSE YOUR BATTLE
  <- Click to experience the movie
Resultaat en CTA aan het eind van de film: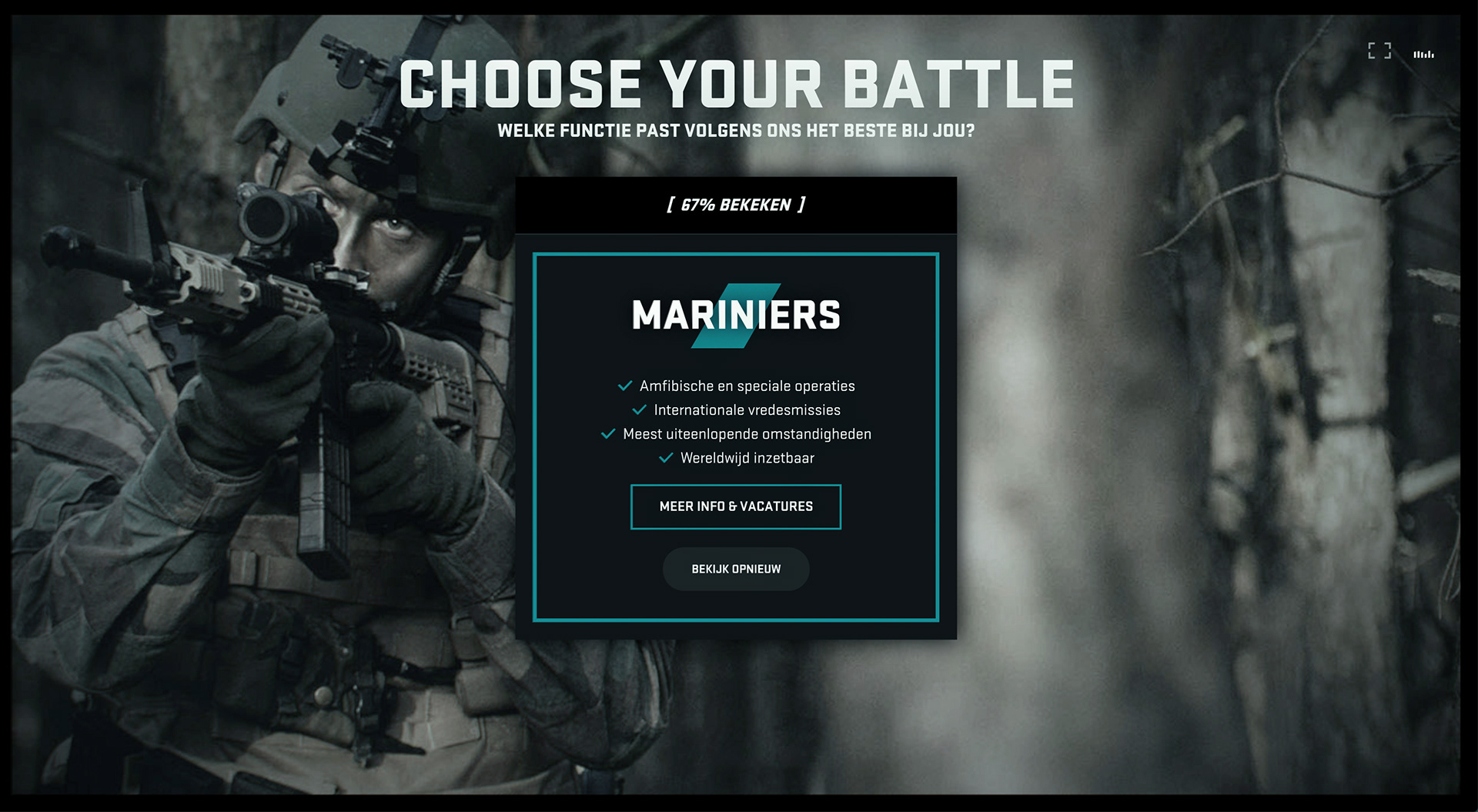 Collaboration: Thomas Reinhold, Cyril Chermin (Creative), Steam (Ad Agency) Revolver (Prod. Agency), 
Hugo Keijzer (Director), PeeJee Doorduin (DOP & edit)
​​​​​​​