- KitKat/ Online PR stunt -
​​​​​​​
In march there where 3 Jesus sightings in quick succession: in a cushion, on Google Earth and in a meteorite.
We spotted a fantastic Have a break, have a KitKat opportunity here. 
One day before Easter, I sent an email to the two largest Dutch news sites. And wrote, with a non existing person from Amsterdam as sender, that I discovered the face of Jesus in his KitKat after taking a bite, and attached 2 photos as proof. One of them published the story immediately.
Then it spread like wildfire. Within four days, KitKat Jesus was on more than 150k sites.
AWARDS:
• Webby Award Winner 'People's Choise' (Email Marketing)
• Webby Award Winner 'Jury' (Email Marketing)
• Webby Award Nominee (Online Guerilla & Innovation)
• ADCN Gold Lamp (Viral Marketing)
• 2 x ADCN Finalist (Interactive)
• Merit Pencil at The One Show
• Silver World Medal New York Festivals (Humor)
• Silver World Medal New York Festivals (Interactive)
• Finalist Cresta Award (Buzz marketing)
• Bronze Esprix (Budget Marketing)
• #1 Best Hoax Netherlands 2009 (Best Hoax)
• Bronze Eurobest (Media)
• Bronze Eurobest (Interactive)
• Gold Epica (Technique)
• Silver Epica (Media)
• 2x Finalist Cannes Lions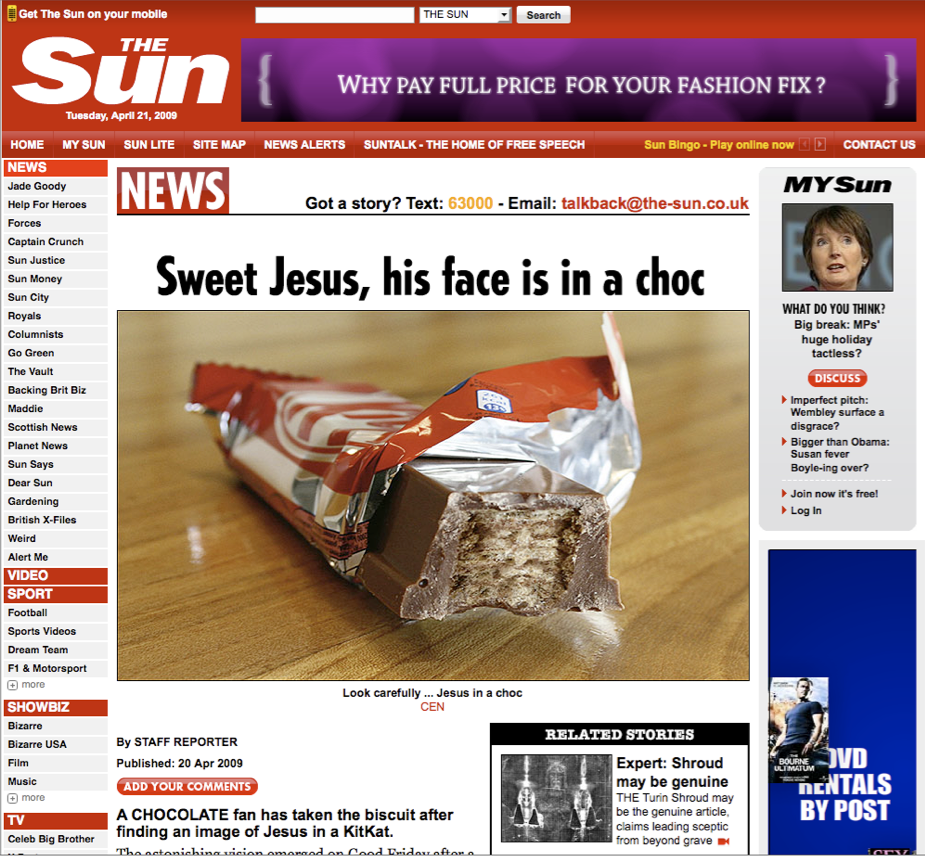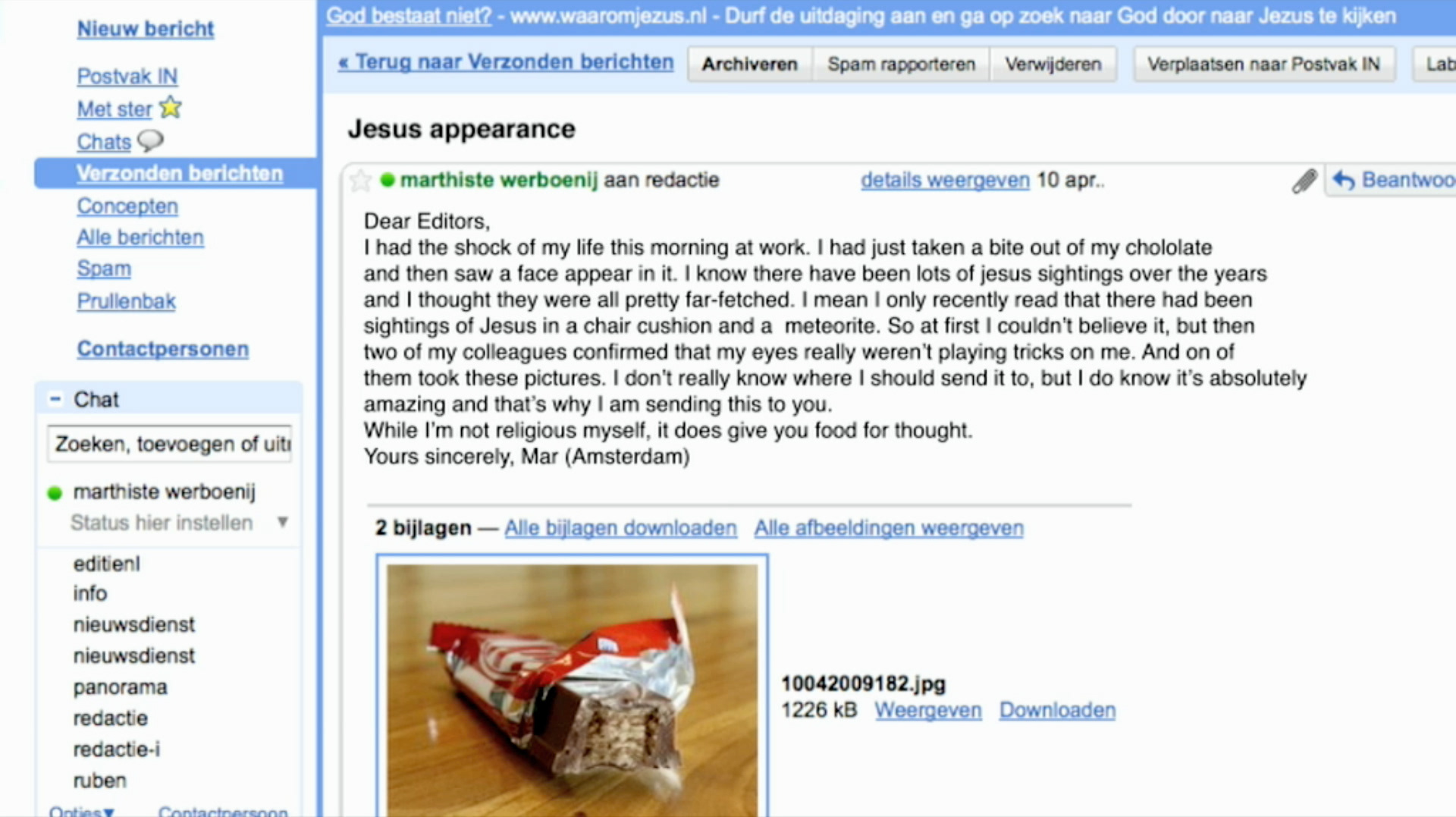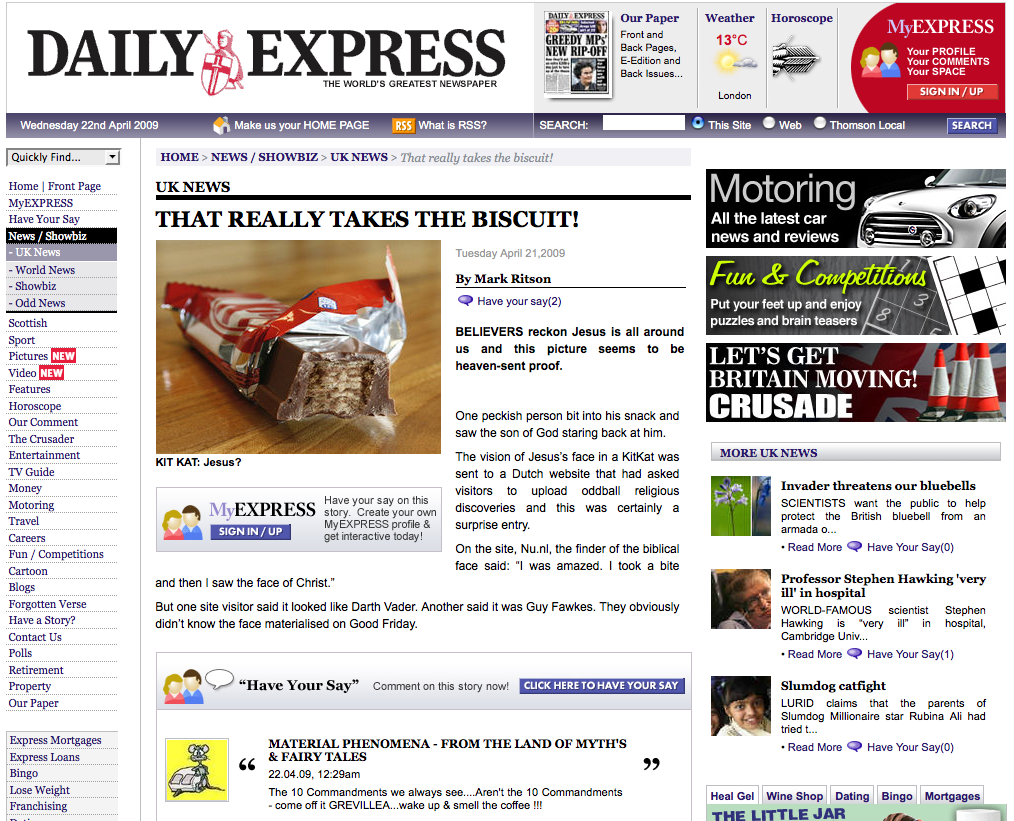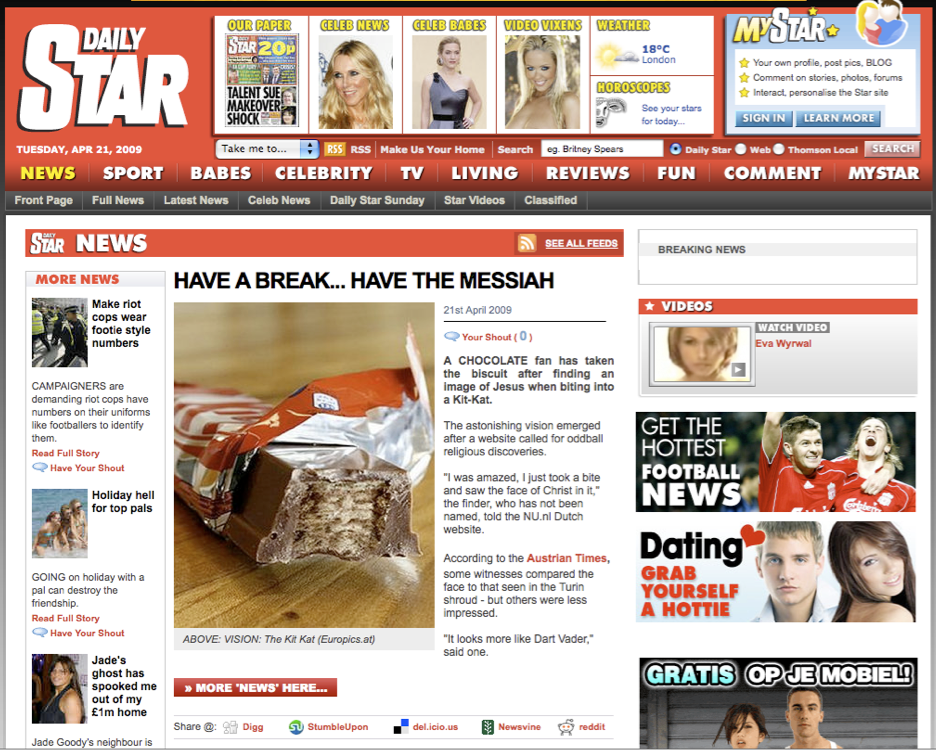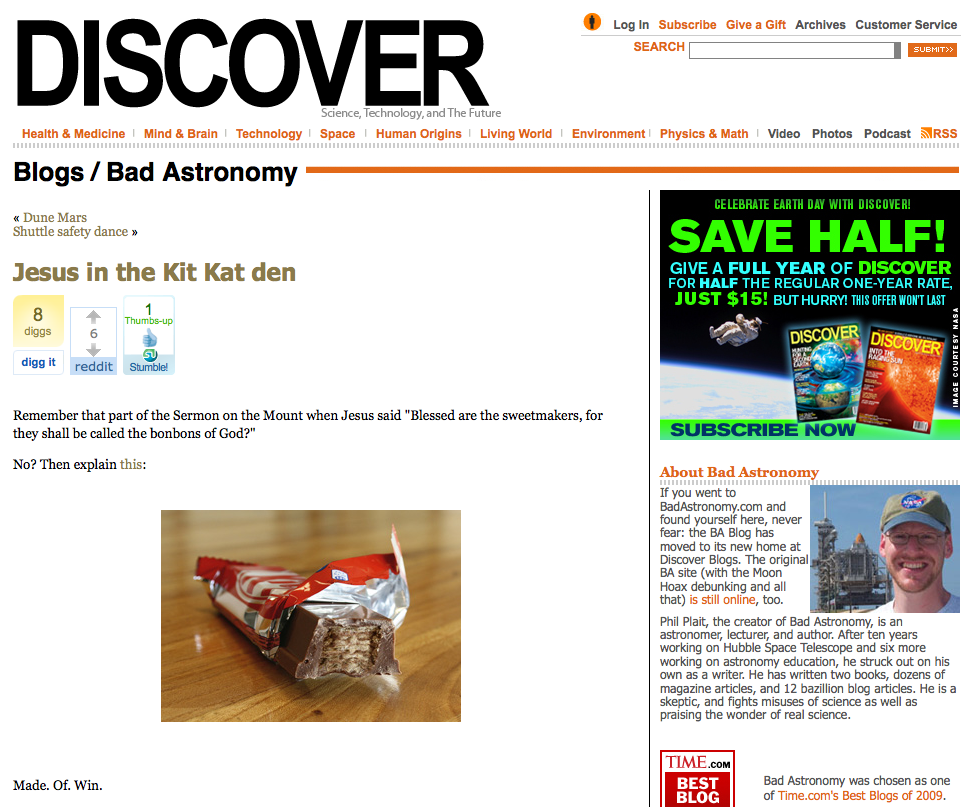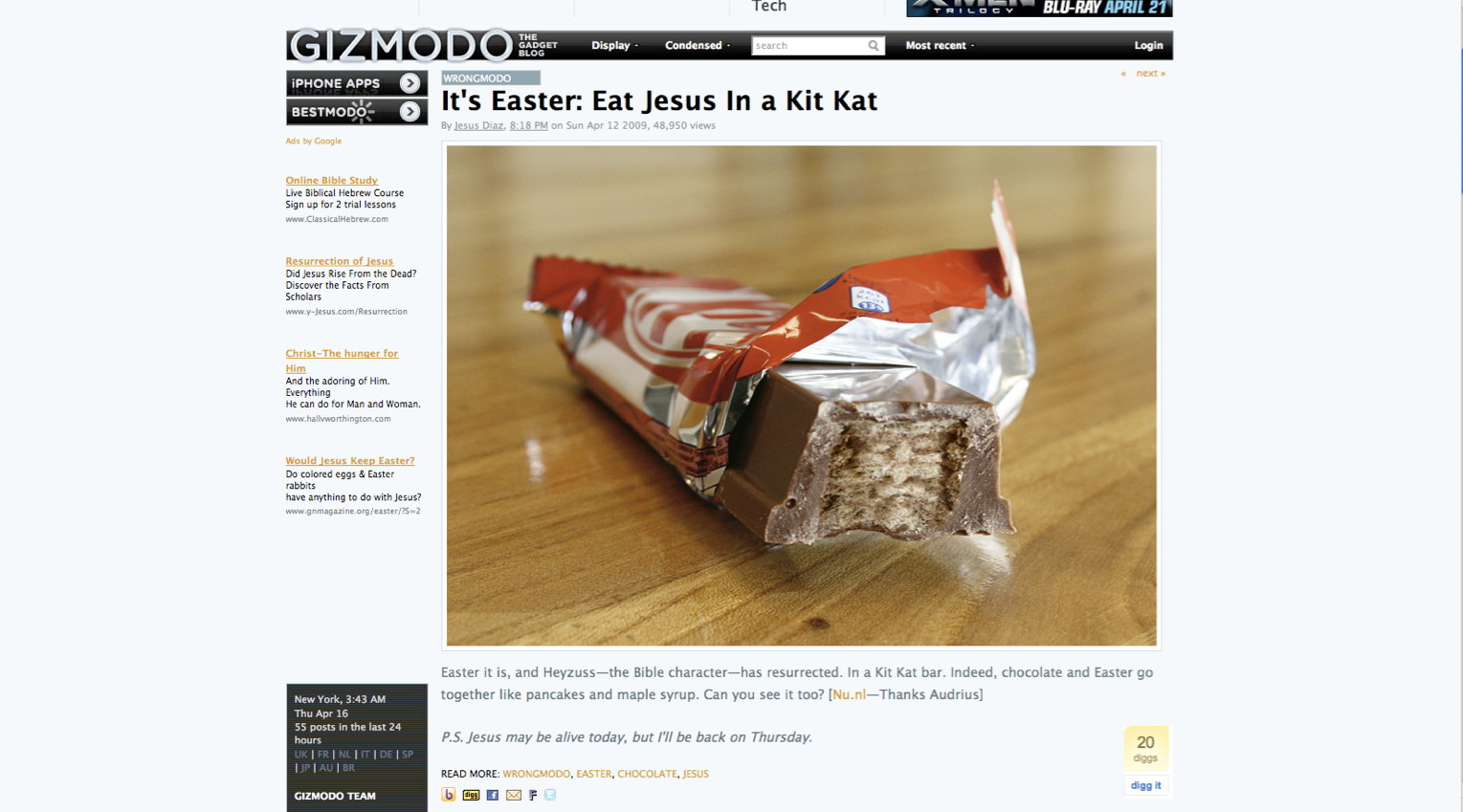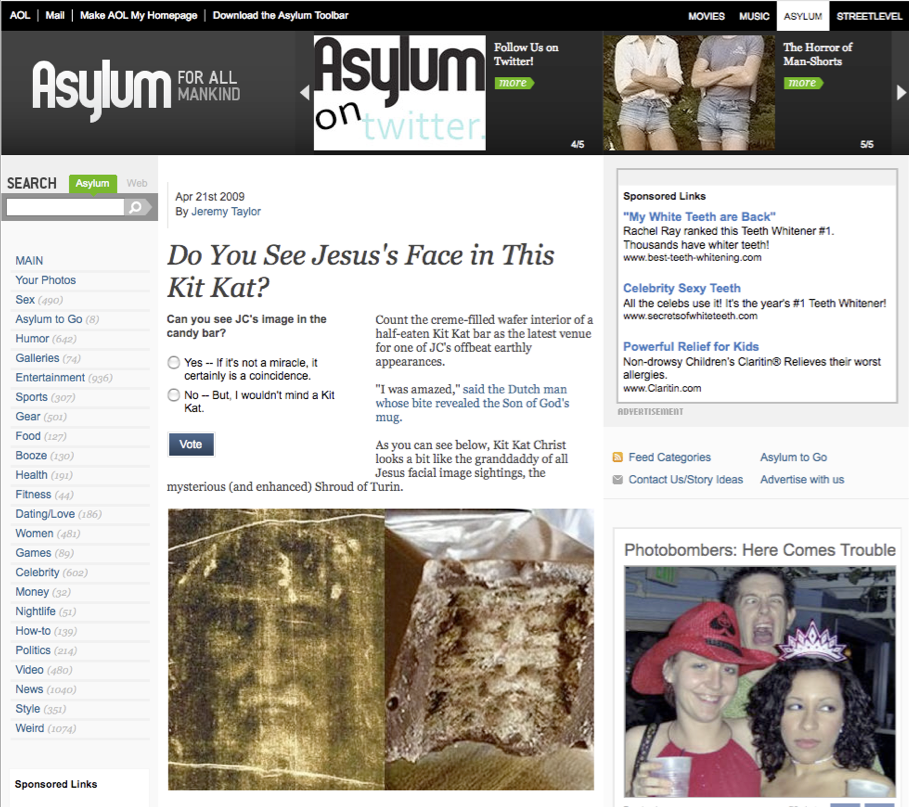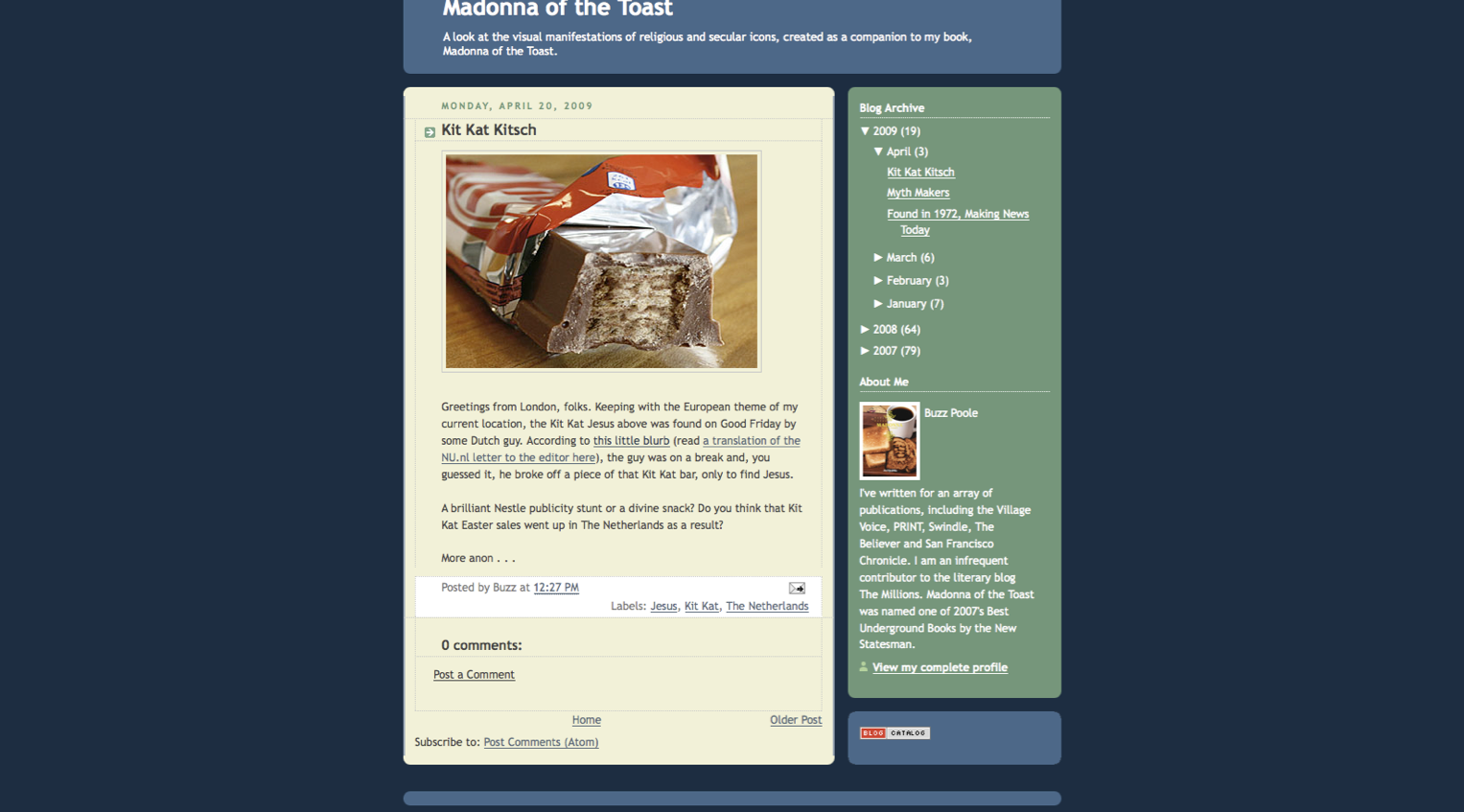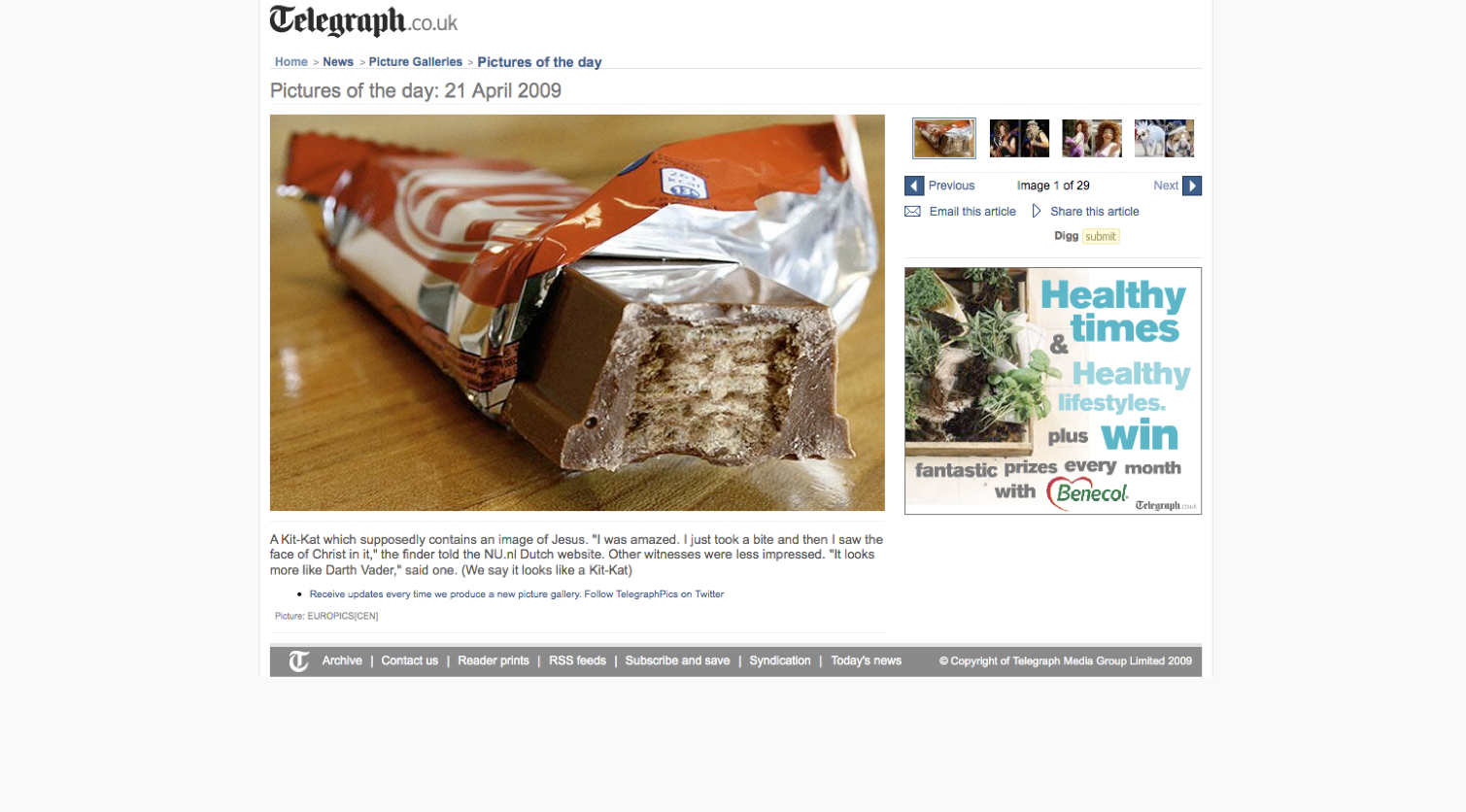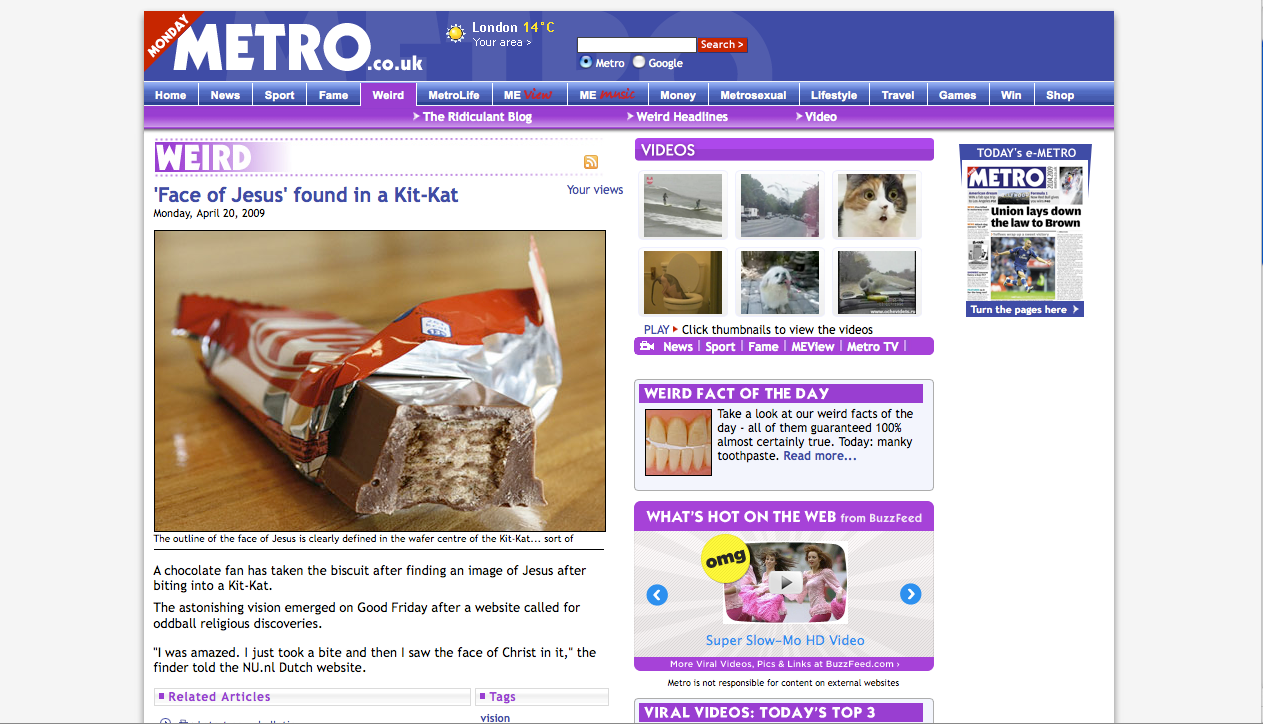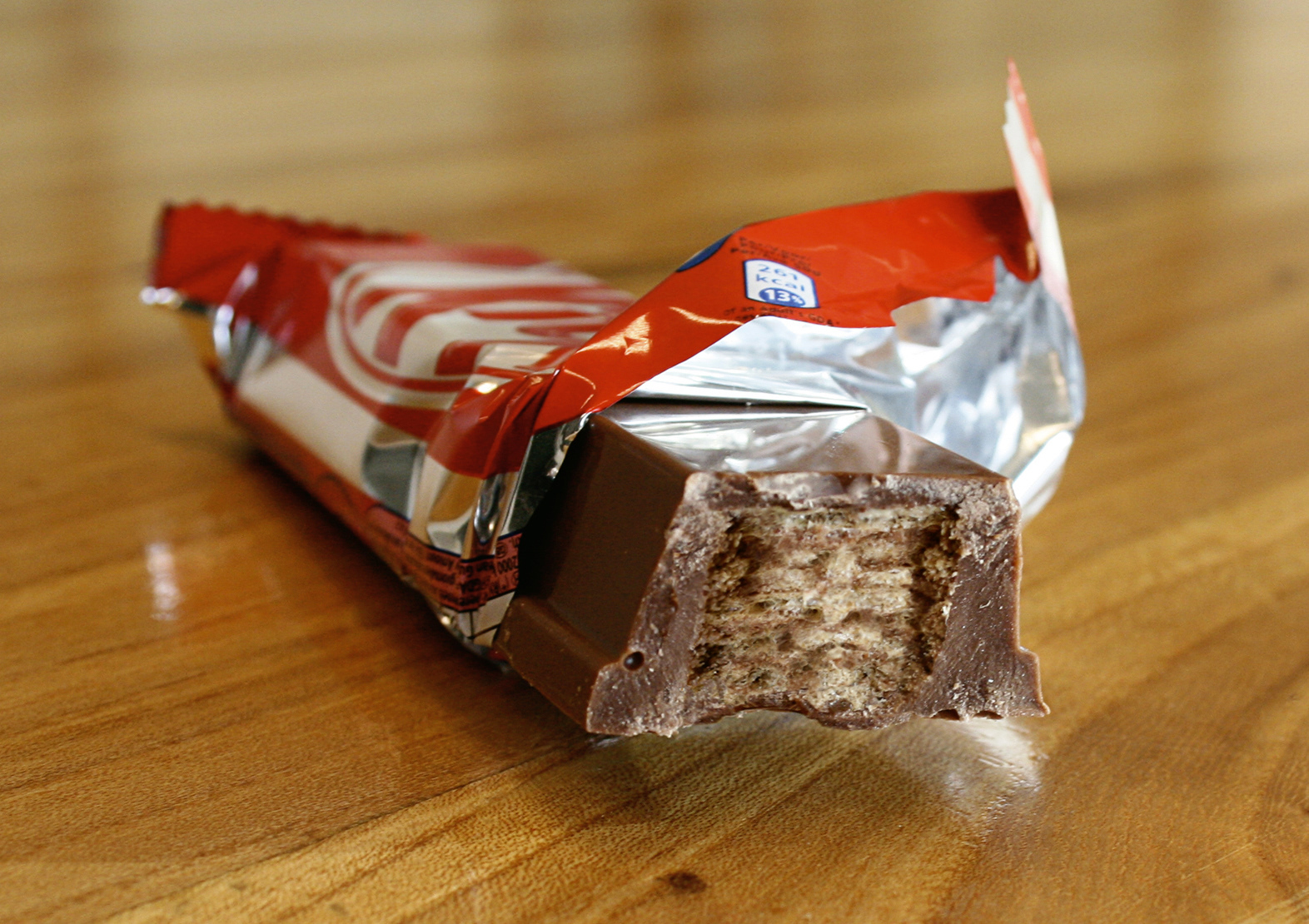 Credits: Martijn van der Werf, Thijs de Boer, Steef Nijhof (Concept). Martijn van der Werf (photo), Barend Raaff (online kickstarter)